India
Australian cricket legend Brad Haddin has advised that India cricket star Virat Kohli take time out from the game. He claimed that skipper was becoming too aggressive, choosing to hail the style of stand-in captain Ajinkya Rahane when Kohli missed the fourth Test due to shoulder injury.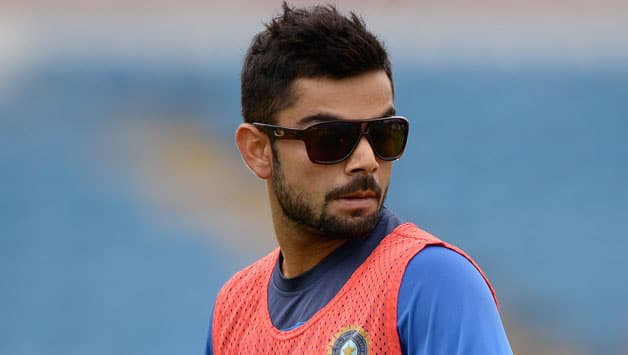 Haddin says the visible presence of Rahane contrasted from Kohli's fierry demeanour, adding that it was obvious in the series. Kohli's injury would force him to miss the start of the IPL but there is a planned assessment in the second week of the April to see if he could return. (more…)
Yuvraj Singh impressed the fans at Eden Gardens when Sunrisers Hyderabad played Kolkata Knight Riders.

Singh showed why he is termed one of the cleanest hitters of the ball when both sides met on Saturday.
The Sunrisersall rounder faced 16 balls, scoring 26 runs. The Indian Premier League witnessed great cricket that night though the innings were short. The 35-year old hit two two fours and two over the boundary.He scored two sixes. The first was against UmeshYadav in the 13th over. He sent a straight drive and followed through brilliantly then four off the next ball. The second was against Chris Woakes in the first ball of the 15th over. The delivery was slower and wide off but he managed to hit it over the boundary. His effort sent the crowd jumping for joy but Kolkata Knight won the game by 17 runs. (more…)
Yuvraj Singh says no matter if he is handed a national recall or not, he would not leave Cricket till he finds enjoyment playing it.
Yuvraj has been featuring for Punjab in domestic circuit this season and has been able to do well so far, but, still, has failed to get himself noticed by the Indian selectors.
However, that isn't concerning him. His focus is on to score as many runs as he can for Punjab.
Talking to a local daily in Chandigarh the other day, the left hander said, "The reason why we all got into Cricket in our childhood was the fact that it was great fun playing it. And, it's still fun for me and as long as it is so, you would see me being active in the game."
"Yes, representing your nation is always a privilege and it's something that you want to do as a professional player. So, I am hopeful that another chance comes my way, but, I would only be able to earn that opportunity for myself if I do well in domestic Cricket. So, focusing on these matches is the most important thing for me at the moment." (more…)