Australian cricket legend Brad Haddin has advised that India cricket star Virat Kohli take time out from the game. He claimed that skipper was becoming too aggressive, choosing to hail the style of stand-in captain Ajinkya Rahane when Kohli missed the fourth Test due to shoulder injury.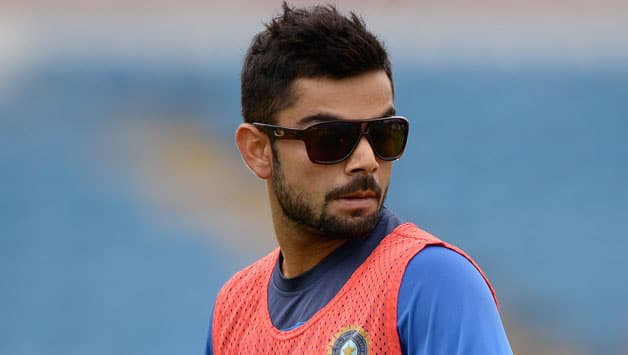 Haddin says the visible presence of Rahane contrasted from Kohli's fierry demeanour, adding that it was obvious in the series. Kohli's injury would force him to miss the start of the IPL but there is a planned assessment in the second week of the April to see if he could return.
"By all accounts Virat Kohli is going to miss the early games of the IPL with his shoulder problem. Based on the sour note with which he ended a tremendous Test series victory for India over a fighting Australia, that may well be a good thing. At the end of this long and successful home season, I get the distinct impression that Kohli needs some time to think about how he goes about things as a batsman and a captain," Haddin wrote in his column for cricinfo.com.
William Hill provides results for sports events from around the world, and they have Kohli's India as favoruites to win their next test – as long as Kohli is included.
The legend added that Kohli faced "the toughest time of his international career to date" in the series against the Australians. He advised the star to take time away from the game. Haddin said the skipper almost dragged the Indians into a face-off with the Australians with his back and forth.
Another legend Shane Warne blasted Kohli for refusing an opportunity to share a drink with the Aussie team after the fourth Test. Kohli said he was no more friends with some players in the Australian camp but later clarified that he maintain cordial relationship with some of the players.
Warne said he would be disappointed if Kohli does not move past the heated rivalry, particularly as a leader and influencer.